Side Discharge and Top Discharge HVAC Units
Understanding the strengths of our traditional, top discharge and new, side discharge units.
Choosing the right unit
Understanding the differences between traditional, top discharge YORK® HVAC units and our new, side discharge units can help you make the best choice for your home comfort needs.
Traditional, top discharge units are ideal for single-family homes with a yard. They require more space for installation but offer a wide range of customization options for system matching and finely tuned comfort. Side discharge units, like our YORK® HMH7 and HMCG2 models, are great options for higher-density areas with less room for installation. Multi-family apartments or zero lot line neighborhoods typically need this type of unit, since they provide easier installation and service in tight spaces.
Side discharge benefits
Our new, side discharge HMH7 heat pumps and HMCG2 air conditioners are 40% more compact than traditional, top discharge units. They also mitigate the need to remove snow or organic debris from the fan of the unit and are quieter, thanks to an innovative fan design. They feature an inverter-drive modulating technology for more accurate heating and cooling while preserving the service life of the unit. And like all YORK® products, these units come with industry-leading warranties. The HMH7 and HMCG2 include manufacturer backed 10-year compressor and 10-year parts limited warranties.* Available in a full range of 2- through 5-ton sizes, our side discharge units are designed specifically to meet the needs of space-constrained installations.
Download the side discharge sell sheet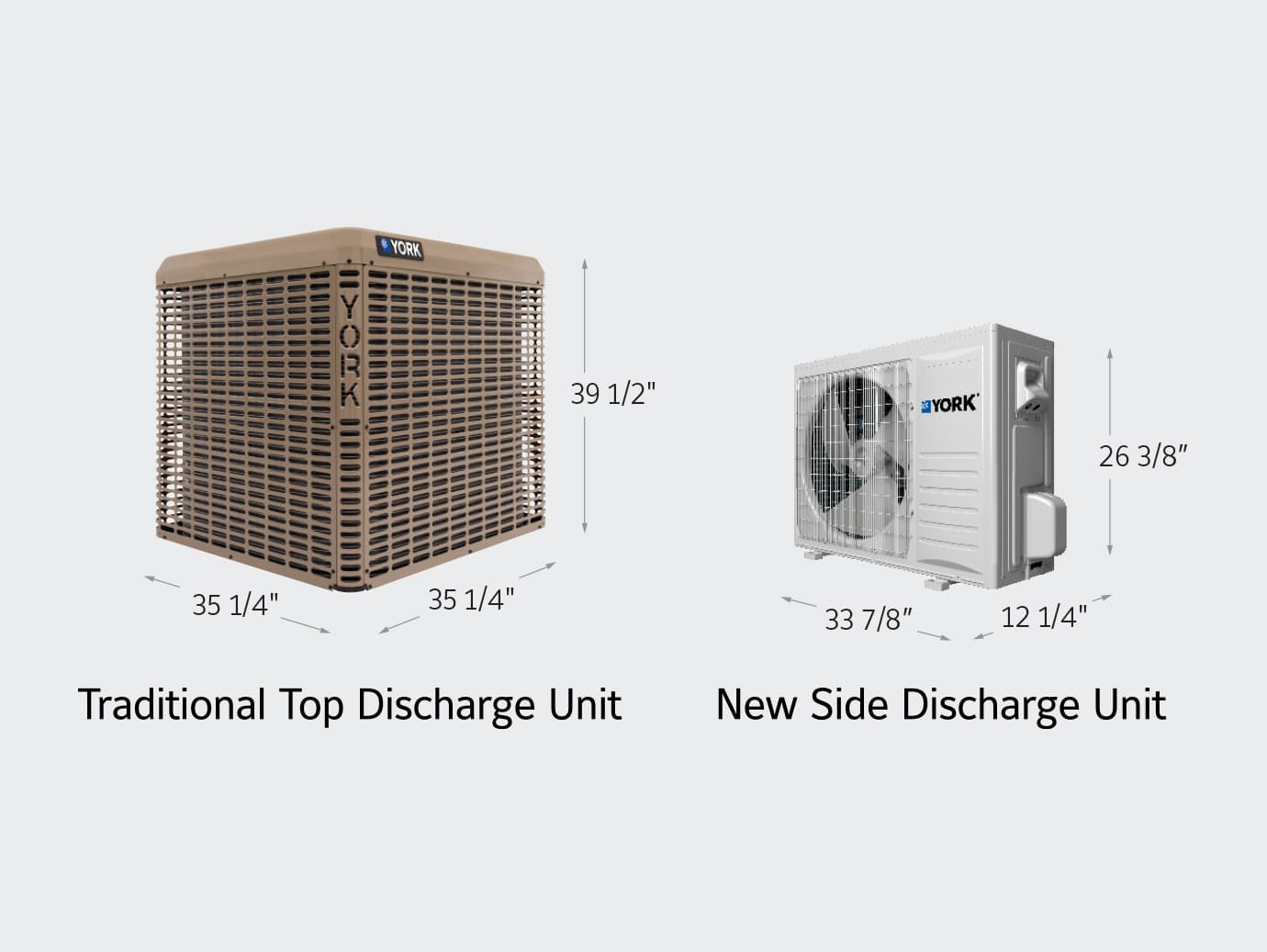 Learn more about YORK® home comfort solutions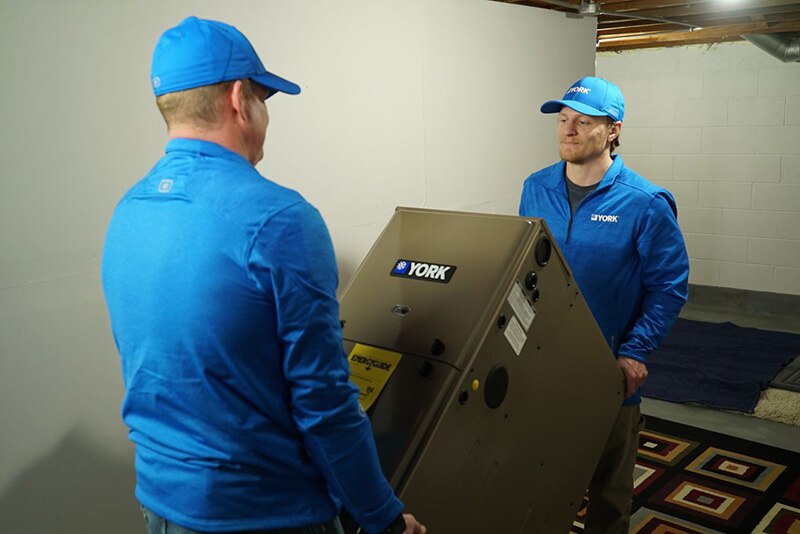 Find a Dealer
Want to learn more about our home comfort options or want a professional to help you decide how to upgrade? Find your local YORK® dealer here:
Find a Dealer
* To receive the extended 10-year parts warranty or premium system warranty for qualifying units, you must register online at www.upgproductregistration.com. Registration must be completed within 90 days of installation or 90 days of the closing date for new home construction. Failure to register online within 90 days results in a standard 5-year parts warranty. Failure to return the registration card does not affect rights under the standard warranty.