Why install anything but YORK?
We deliver innovation that makes peoples lives' - and the world - better
Groundbreaking YORK innovations refined over decades of real-world use have been brought together to create a revolution in chiller design and optimization. It's everything we've learned to-date, and then some.
Variable-Speed Drive
Four decades ago, YORK® introduced the first variable-speed drive (VSD) chiller. And we've since installed more VSD chillers than all other manufacturers combined.
Magnetic Bearing Driveline
In 1998, YORK® Navy Systems pioneered reliable magnetic- bearing technology to cool submarines. The same durable and efficient technology is used on the YORK® YMC2 and YZ chillers.
High-Speed Hermetic Induction Motor
YORK® was the first to combine low- maintenance, hermetically-sealed induction motors with variable-speed drives in 2004 to directly drive the compressors in air-cooled chillers. Today, both our air-and water-cooled chillers benefit from this technology.
Optimized Compressor
An optimized design enables YORK® chillers to provide the best possible real-world energy efficiency. YORK® centrifugal and screw compressors also lead the industry with the widest operating range at off-design conditions where systems most often operate.
Low-GWP Refrigerant Chiller Options
For most of the past century, the YORK® centrifugal, screw and scroll chiller portfolio has offered environmentally friendly refrigerant options to deliver high-efficiency chillers.YORK® chillers are is designed to maximize the efficiency of a with new, low-GWP, refrigerants,
OptiViewTM Control Panel with Connected Service
The full-color, interactive OptiViewTM control panel of the YORK® YZ offers over 100 setpoints, readouts, alerts and trending reports. In addition, data can be securely connected to the cloud-based analytics platform for remote monitoring and predictive diagnostics – another innovation first brought to you in YORK® chillers.
Falling Film Evaporator
The YORK®-patented hybrid falling film design of the YORK® YZ reduces refrigerant charge up to 60%, and reduces evaporator shell size up to 20%, compared to other flooded, evaporator designs. The YORK® patented hybrid falling film design also eliminates the need for a refrigerant pump.
Capacity Control Logic
This patented YORK® control technology provides rapid response to the load on the building, ensuring our VSD chillers do not waste energy or work harder than needed.
Browse our catalogue of commercial & industrial HVAC products and solutions.
History of Reliability
YORK® International was founded in York, Pennsylvania in 1874 and sold its first ice machine the following year. YORK's first link between refrigeration and industrial air conditioning came in 1903, when it installed a large system for dehumidifying blast-furnace air

Today, the YORK® brand is associated with the manufacture of high quality heating, air-conditioning, and thermal-storage equipment for factories, stores, hospitals, universities, office buildings, shopping malls, airports, marine vessels, and residences worldwide. It also manufactures refrigeration and gas-compression equipment for industries processing food, beverages chemicals, and petrochemicals.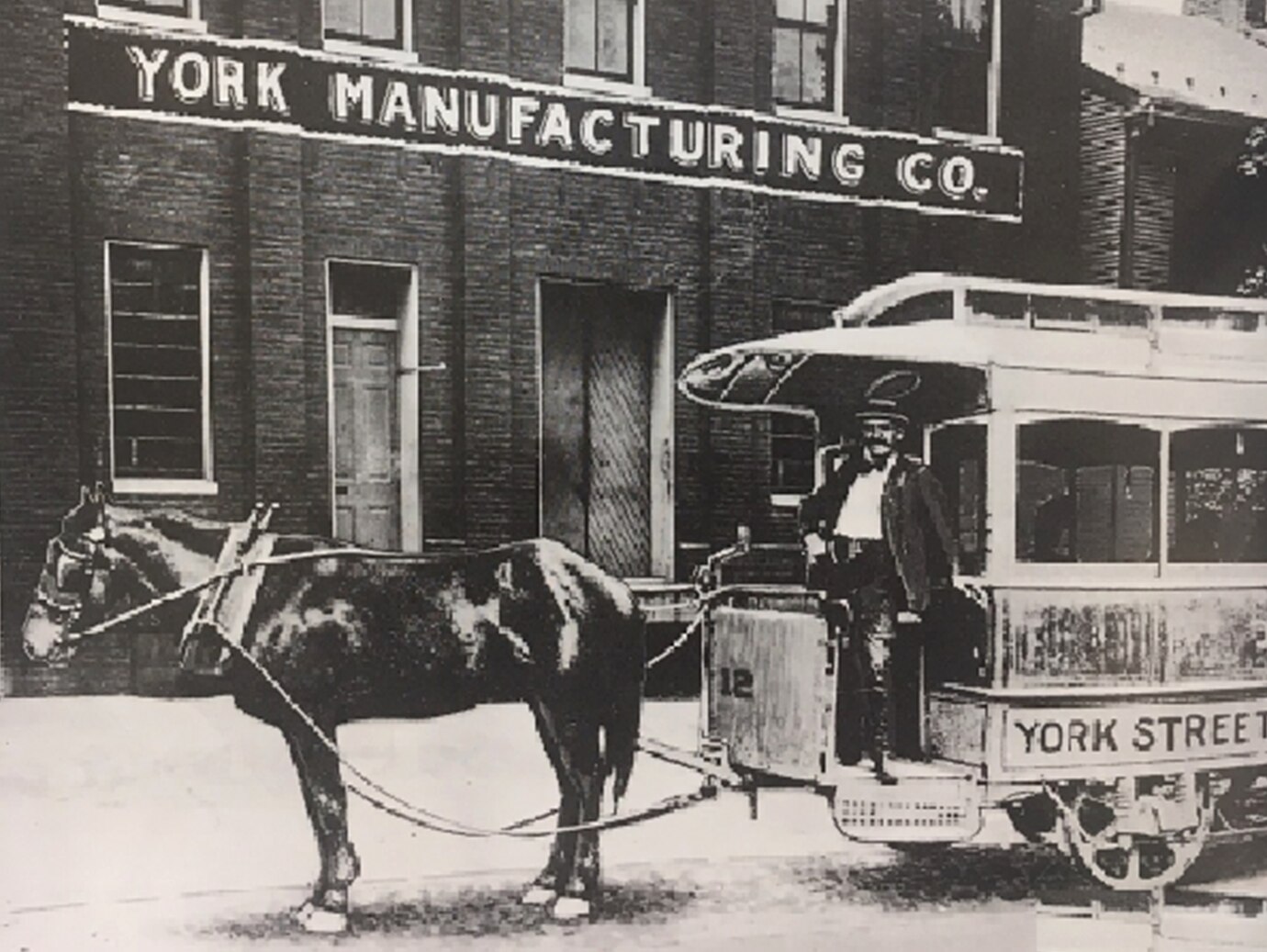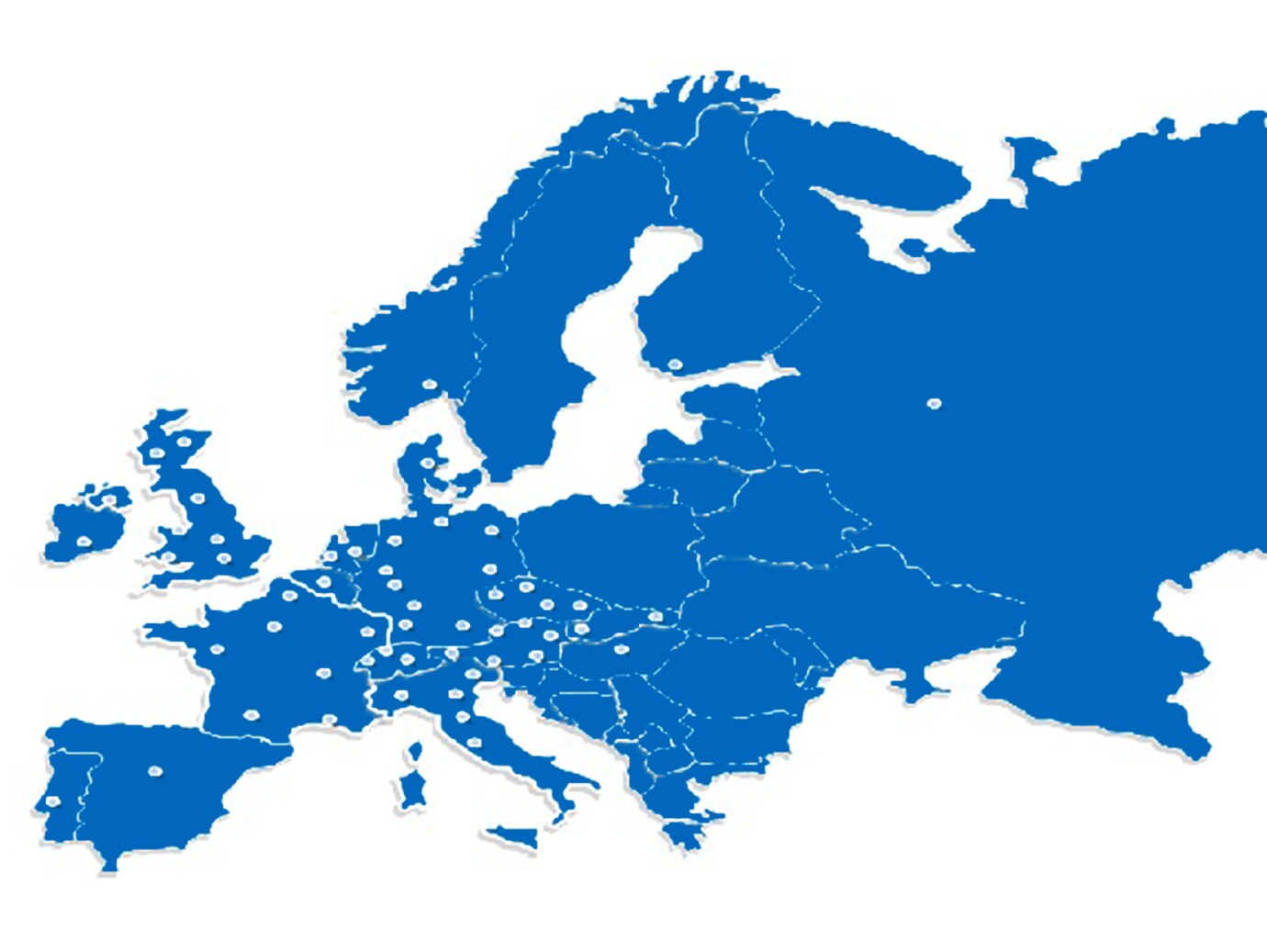 Extensive Service Network and Local Parts
Johnson Controls is a key partner to deliver on your HVAC service needs, reducing unplanned downtime, increasing asset life, and reliability- all ensuring productive environments. Through planned maintenance and predictive analytics, and diagnostic services, Johnson Controls helps reduce risk, and unpredicted breakdowns. We provide a Remote Operations Center for monitoring your building system and site security and in the event of an emergency, our repair experts provide swift response to get your facilities functioning again.
Contact Us
To find out how we can help you achieve your goals, click the button below, fill out the form on the next page and get in touch today.
Get in touch