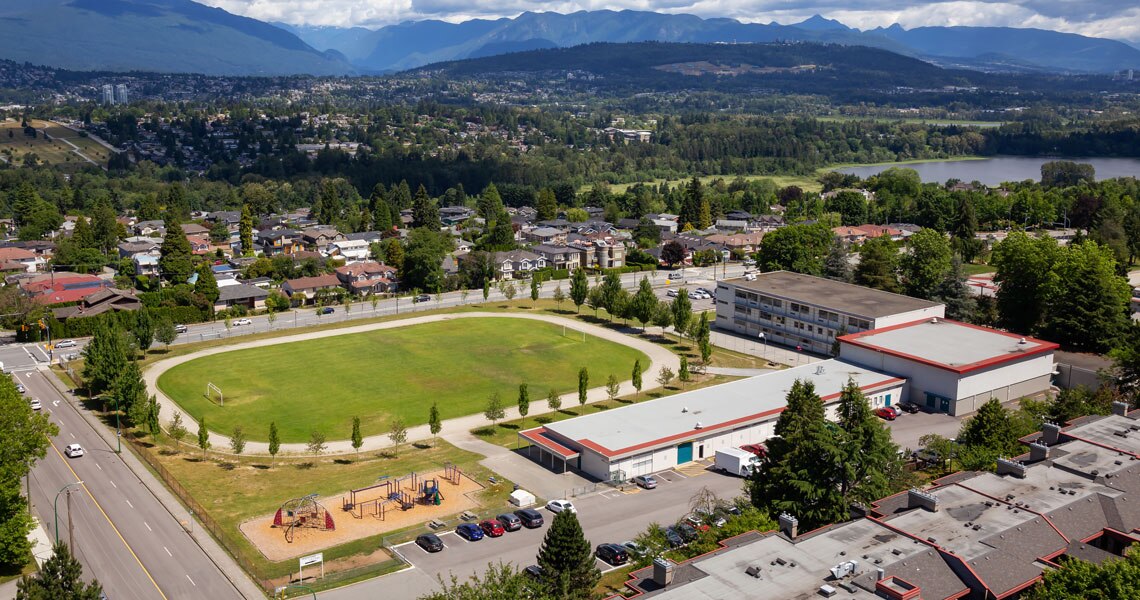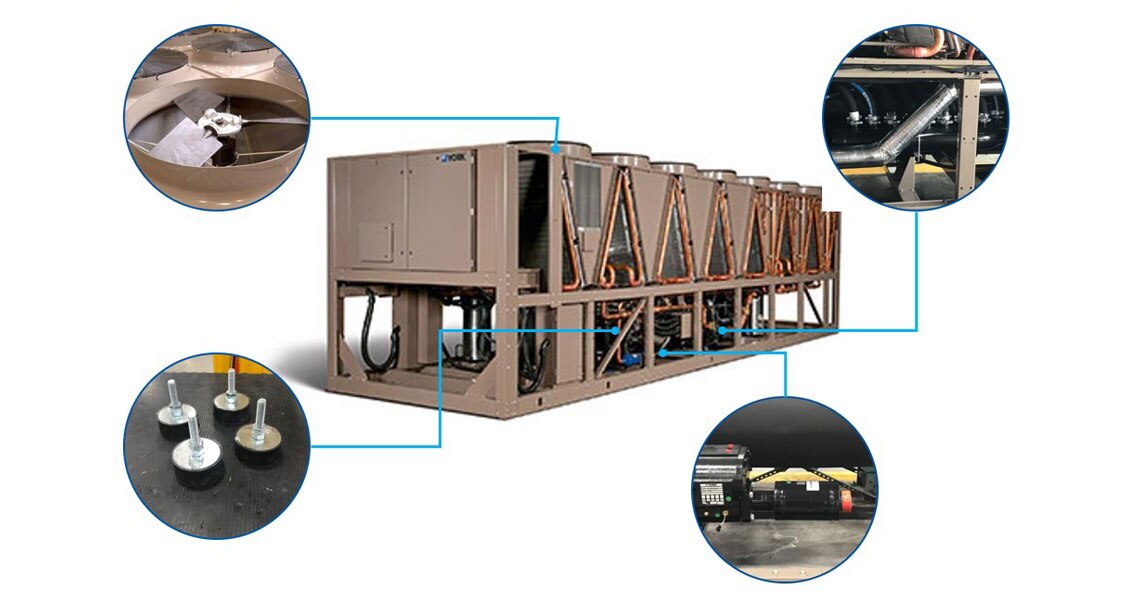 Sound Reduction Solutions for YORK Air-Cooled Chillers
Quiet operation in air-cooled chillers is critical in many commercial and industrial applications. YORK air-cooled chillers include components such as compressors, condenser fans and variable speed drive controls that are implemented for quiet chiller operation. This whitepaper provides insight into how these components are engineered and also provides details on a systematic approach to achieving economical sound reduction in air-cooled chiller packages.

In order for HVAC system designers to meet the sound requirements of any air-cooled chiller application, there must first be a reliable source of available sound data for the chiller products that will be analyzed for selection.

YORK® air-cooled chillers are tested in accordance with AHRI 370, ISO 3744 and ISO 9614. The sound data published in YORK air-cooled chiller product documentation is based on accurate measurements captured during extensive testing across the entire map of operation in some of the world's most advanced chiller test laboratory facilities.
Johnson Controls provides an additional level of sound value assurance through an optional factory sound test during which the sound levels of a specific air-cooled chiller can be measured and documented after the manufacturing process is completed and just prior to project delivery.