The Monterrey Test Facility: the confidence of guaranteed performance for air-cooled chillers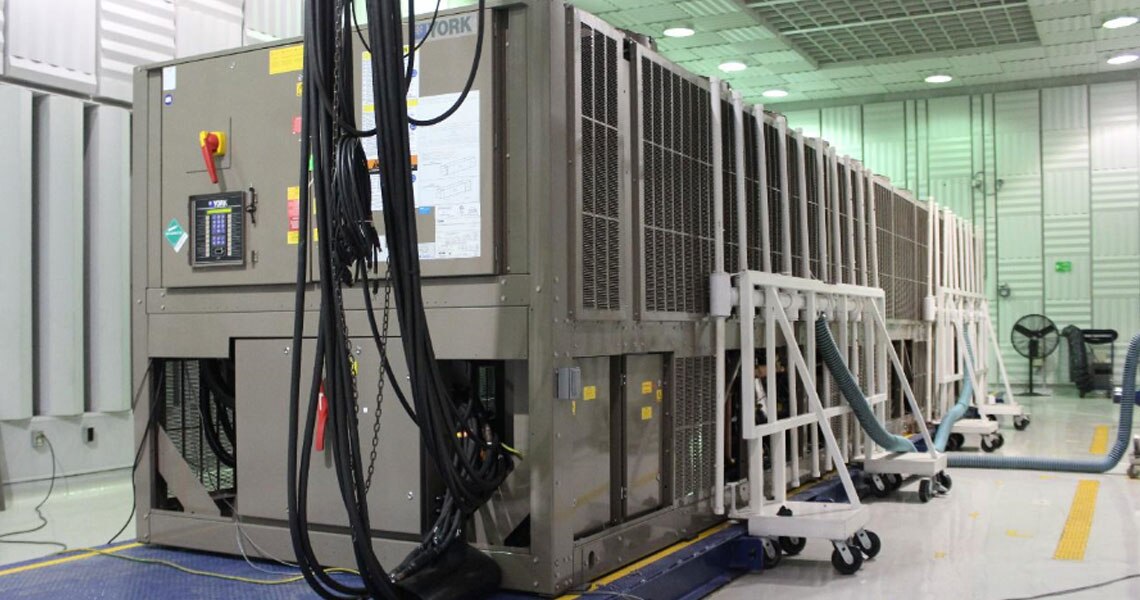 Why guess when you can test?
At Johnson Controls, confidence in the consistent high performance and unbeatable quality of our YORK brand chillers inspires us to demonstrate it to customers at our AHRI-certified Air-Cooled Chiller Performance Test Facility and Customer Center.

Located at our manufacturing site in Monterrey, Mexico, The Johnson Controls Monterrey Performance Test Facility offers an environmental test chamber where performance measurements are obtained utilizing calibrated and certified instrumentation. Our expert team manages the testing event, supporting our valued customers through each performance demonstration procedure.

While we welcome and encourage customers to visit our testing facility site, we also offer fully remote testing options, equipped with high definition cameras and live streaming data that can be share with the participants throughout the test procedure.
Interested to learn about the benefits of our advanced testing capabilities and how our test works? Download our brochure and learn more.