Ceiling Cabinet (CC, CCB)
Single and Twin Unit Centrifugal Cabinet Fan, Belt Drive
YORK® CC-Series belt drive cabinet fans are general purpose duct blowers that provide economical, quiet and effective ventilation.
CC (Single) Capacity: 750-6,350 CFM; 0-1.5" WG
CCB (Twin) Capacity: 1,500-12,700 CFM; 0-1.5" WG
Inline duct mount
Back to Top
Benefits
INTERNAL MOTOR AND DRIVE ASSEMBLY
The motor and drive assembly are located inside the unit for safety and improved efficiency.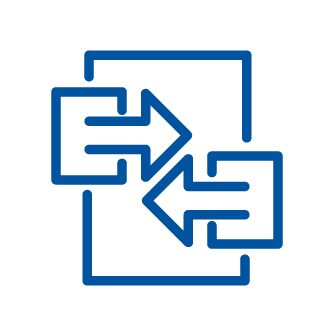 EASY-ACCESS SIDE PANELS
CC-Series cabinet fans come with dual side panels. These panels are easily removable, which allows for installation flexibility.
BALL BEARING MOTOR AND BLOWER SHAFT
When higher static pressures are encountered, a faster RPM allows these fans to better sustain airflow. This makes them well suited for inline applications.