VRF EconoFresh Economizer Indoor Unit
The EconoFresh Unit includes the Economizer Kit and choice of a ducted, medium static unit in three capacities: 30,000, 36,000 or 48,000 BTUh.
These indoor units can achieve up to 100% outside air/free-cooling for efficiency and indoor air quality (IAQ) when connected to a VRF system.
Combines the technology of a medium, static ducted unit with an economizer kit
Seamlessly integrates with VRF systems to contribute to energy savings and improved indoor air quality (IAQ)
Excellent for applications with cooling demands during mid-seasons and winter
Back to Top
Benefits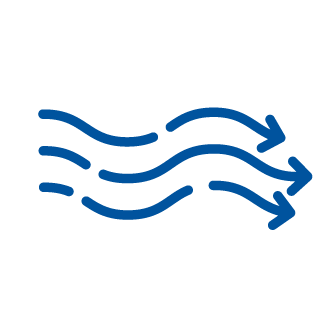 IMPROVE AIR QUALITY
Improve the health of indoor conditions with increased outdoor airflow. Optional CO2 and enthalpy sensors further enhance IAQ capabilities.
REDUCE OPERATIONAL COSTS
Free-cooling capabilities deliver unsurpassed efficiency to reduce cooling costs, especially during mid-seasons and winter.
MEET BUILDING STANDARDS
Remote control setting of the outside air damper opening ensures minimum outside airflow requirements are met.