Your heating and cooling system keeps your home warm in the winter and cool in the summer. But there's more than temperature when it comes to home comfort. Your HVAC system can purify and enhance the air within your home, maintain optimal humidity levels and much more.
Understanding how HVAC systems work requires a look at the primary components that make up your system. Check out our HVAC Glossary to better understand these components and how they deliver comfort and value to your home.
Next, let's take a look at the different types of HVAC systems.
Types of HVAC Systems
The type of HVAC system used in your home is dependent on the configuration of your home's ductwork and type of energy supply. Each system typically includes either a furnace or electric heat pump to deliver heated air, an air conditioner to provide cooled air, ductwork to allow warm and cool air to travel throughout your home and a thermostat to control system functions.
How these components work together is where each system differs. Residential heating and cooling typically falls into one of the following system categories.
Additional Considerations
Beyond heating and cooling, there are several additional factors to consider when understanding how an HVAC system works. These factors can impact your energy costs and influence the health and comfort of your home.
Energy Efficiency
Energy efficiency is an important consideration. Finding a system that is the ideal size for your home plays an important role in ensuring just the right amount of energy is being used. Additionally, ENERGY STAR® ratings make identifying efficient heating & cooling units easy. ENERGY STAR® is a standard created by the U.S. Department of Energy (DOE) and the U.S. Environmental Protection Agency (EPA). In the case of HVAC systems, this label denotes products that save at least 15% to 25% more energy than standard products.

Energy-efficient HVAC products are not only good for the environment, but they can also provide significant savings on your utility bills. Learn more about HVAC energy savings with this simple guide.
Indoor Air Quality
Your HVAC system is responsible for regulating and circulating airflow around your home, so improving indoor air quality (IAQ) can provide significant improvements to both the comfort and health of your home. Integrating IAQ products, such as ventilators, humidifiers, dehumidifiers and air cleaners can be helpful in homes with pets or those with allergies, asthma or concerns related to airborne viruses, bacteria or mold. Find more tips to improve indoor air quality in this article.
Thermostats and Smart Home Controls
Your thermostat is the command center of your HVAC system. In addition to controlling indoor temperatures, some thermostats integrate smart home features into your HVAC system. Programmable thermostats are proven to improve HVAC system efficiency and reduce energy costs. YORK® takes this a step further by integrating voice control using Amazon Alexa, and remote access and monitoring via a smart device (including Apple Watch®) in some communicating thermostats. Plus, some YORK® thermostats include service alerts and optional remote dealer monitoring and access to ensure your HVAC system provides outstanding home comfort for years to come.

It's important to understand how HVAC systems work when you are considering a system repair or replacement. Our YORK® Certified Comfort Expert™ Contractors are here to help you determine which system is best for your home and lifestyle. Find a YORK® dealer near you using our Dealer Locator.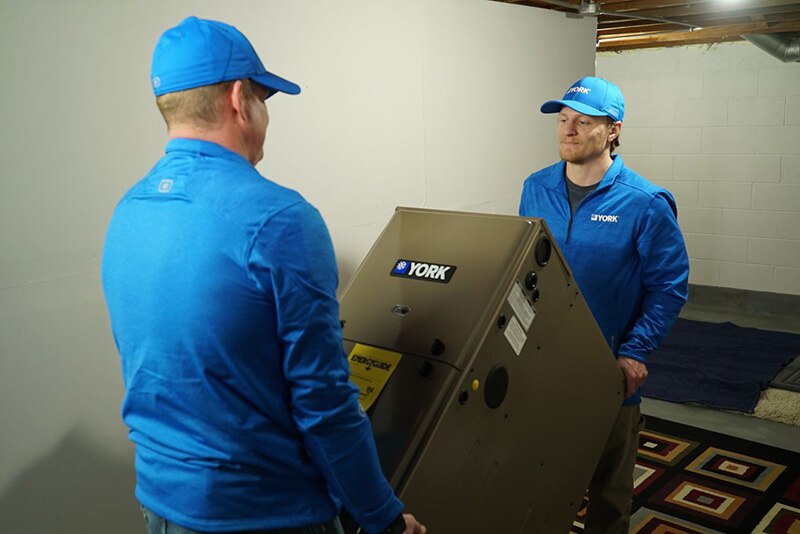 Speak with an Expert
Our Certified Comfort Experts are highly trained in home heating and cooling needs, and can provide you with a personalized solution that's right for your home.
Schedule a Home Consultation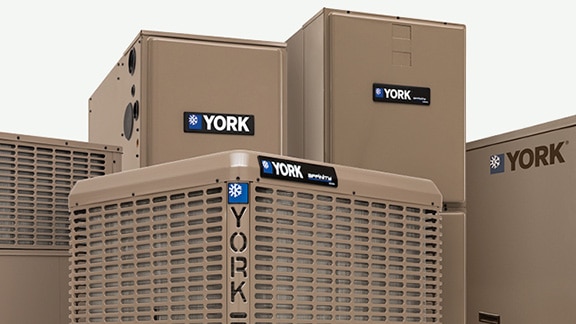 Learn common terms and their importance when it comes to your home's HVAC.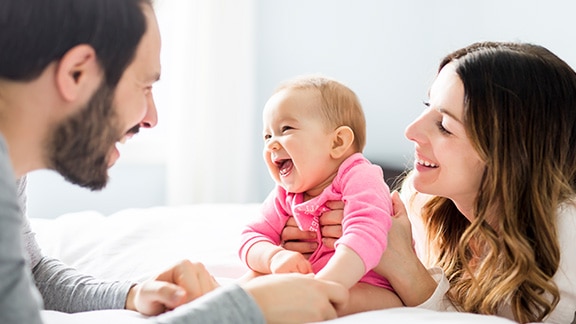 Air quality in the home is an important factor for comfort. Learn all about ways to boost your indoor air quality.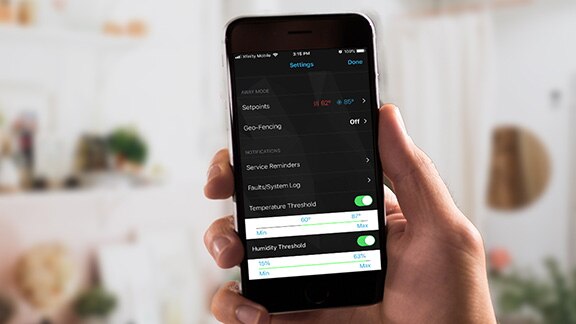 Learn about the various energy ratings and how they can help you create the perfect home comfort system.