Understanding Energy Ratings
To help you make informed decisions about how to save energy, several rating systems have been developed. Higher numbers in each of these metrics indicates greater efficiency – and more savings! For example, our 98% AFUE modulating gas furnace will use $69 worth of gas to provide the same amount of heat that would cost $100 with a gas furnace that only has a 70% AFUE rating.
Annual Fuel Utilization Efficiency (AFUE): a measure of a furnace's heating efficiency. The higher the AFUE%, the more efficient the product.
Heating Seasonal Performance Factor (HSPF): a measure of a heat pump's heating efficiency. The higher the HSPF, the more efficient the product.
Seasonal Energy Efficiency Ratio (SEER): a measure of an air conditioner's cooling efficiency. The higher the SEER, the more efficient the product.
Each of these ratings range from low (least efficient) to high (most efficient). The higher the rating, the more you can expect to save on energy use. Working with a YORK® dealer, you'll be able to find HVAC equipment with the best efficiency rating for your home and geographical location.
Save Energy. Save Money.
According to the U.S. Department of Energy, the average U.S. home spends at least $2,200 per year on utility expenses. Here's how to ensure your next home comfort system saves you money.
Look for ENERGY STAR®
ENERGY STAR® is a label created by the U.S. Department of Energy and the U.S. Environmental Protection Agency (EPA). In the case of HVAC systems, this label denotes products that save at least 15% to 25% more energy than standard products.

While ENERGY STAR® doesn't act as a rating on its own, it does help indicate what products are more energy efficient. So, even if you're not sure what the rating of a particular unit is, you can be sure it will save your home more energy compared to a unit without an ENERGY STAR® label.

In the real world, ENERGY STAR®-qualified equipment – like almost half of all YORK® Air Conditioners, heat pumps and furnaces – save you on the day-to-day expenses of keeping your home comfortable.
Get the Right Size
While efficiency ratings are certainly important, getting a system that is the right size for your home is just as critical. In most homes, the heating and cooling system is too big. Besides wasting energy, a system that is too large can create uneven temperatures, poor humidity control and add to maintenance calls over time. A system that is too small will be overworked, leading to early wear and possible breakdowns. By talking to a YORK® dealer and spending time learning what size system is best for your home, you can easily boost the efficiency of your home comfort.
Don't Forget Energy-Saving Additions
Today's smart thermostats, as well as communicating thermostats and indoor air quality (IAQ) products, can further boost efficiency. Smart thermostats and communicating thermostats can help achieve a more precise level of comfort while actively monitoring your system, while IAQ products can enhance the feeling of comfort (which can lead to less thermostat adjustment and system operation). While these products don't directly impact a system's efficiency rating, they can have a big impact on perceived comfort level, which in turn reduces system adjustment.
Interested in learning more about efficiency ratings or want to see what YORK® products can do for your home's annual energy costs? Find your local YORK® dealer now.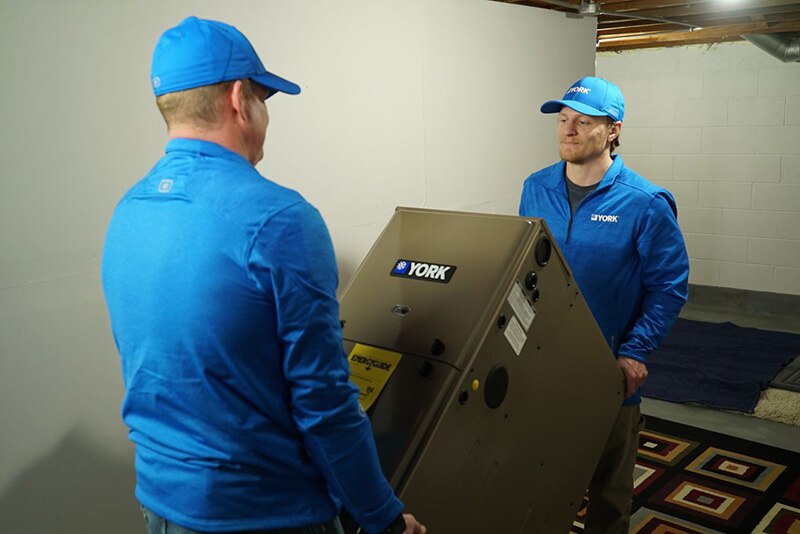 Speak with an Expert
Our Certified Comfort Experts are highly trained in home heating and cooling needs, and can provide you with a personalized solution that's right for your home.
Schedule a Home Consultation
HVAC is complex – but this guide will help you understand the basics of how your system keeps you comfortable.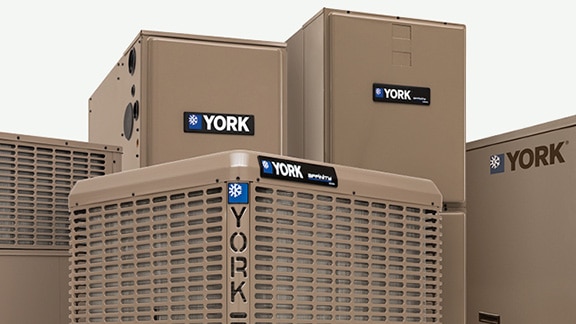 Learn common terms and their importance when it comes to your home's HVAC.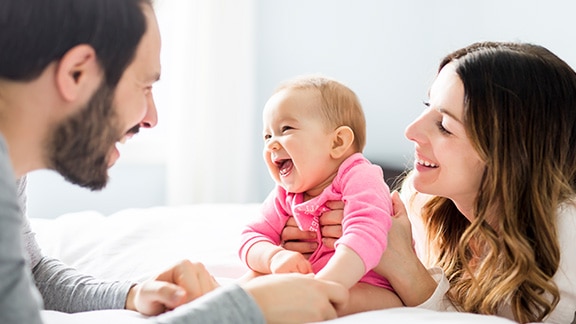 Air quality in the home is an important factor for comfort. Learn all about ways to boost your indoor air quality.